30% of men in the world are not able to satisfy their partners in bed* and what's more concerning is the fact that almost 80% of women in the world** don't experience orgasms! Alarming right?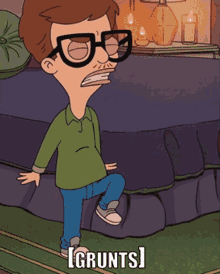 And to overcome these issues, men go about trying anything and everything available that talks about helping overcome early ejaculation. But studies show that most of these products aren't medically tested and do more harm than good.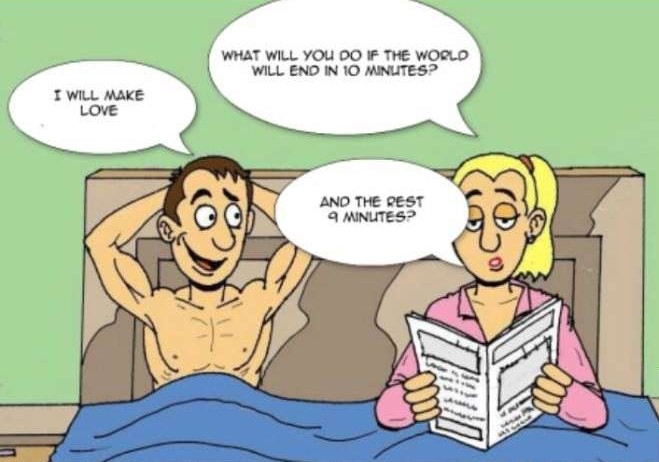 Is this the guy who you want to be?
At Kindly, we created just the thing to start changing this notion. With our latest product launch - Pleaser. Now, a lot of you must be wondering what Pleaser is. Is it a delay condom? NO. Is it an intimate wipe? NO.
Kindly Health's Pleaser is a climax delay wipe that's out to revolutionize how India will be making love in the very near future. With Pleaser, you can now make moments last longer, with more memories, more intensity and more playtime.
What are Climax Delay Wipes & what do they do for us?
Intimacy plays a significant role in any relationship, and men's delay wipes, such as Pleaser, have emerged as a potential solution for a common concern: EXTRA PLAYTIME. Designed to offer a helping hand, these wipes are formulated to provide a more satisfying and lasting experience in the bedroom. Internal research suggests that people who used Pleaser came back wanting for more.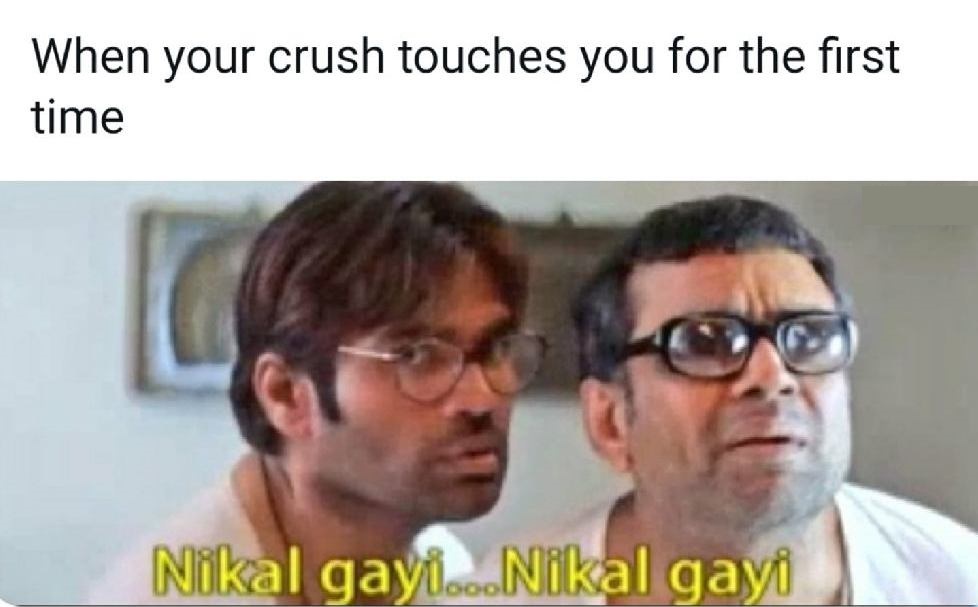 Par with Pleaser, you can now delayyyyyyyy

Why Delay Wipes Stand Out?
Mess Free: Say 'NO' to messy and imprecise applications! Delay wipes offer a convenient and controlled application. Target specific areas and ensure maximum effectiveness without any unwanted spray residue with Delay Wipes.

Discreet and Portable: Why not choose a perfect on-the-go solution? Delay wipes are discreet and easy to carry. They can fit comfortably in your purse.

100% Body Safe: Crafted with 100% body-safe materials, Delay wipes are completely skin-friendly and hygienic.

Non-Transferable: To put it simply, your partner wouldn't feel numb in their private parts during intercourse.
In fact, while condoms are an absolute essential part of safe sex, delay condoms aren't as effective as delay wipes when it comes to prolonging the pleasure.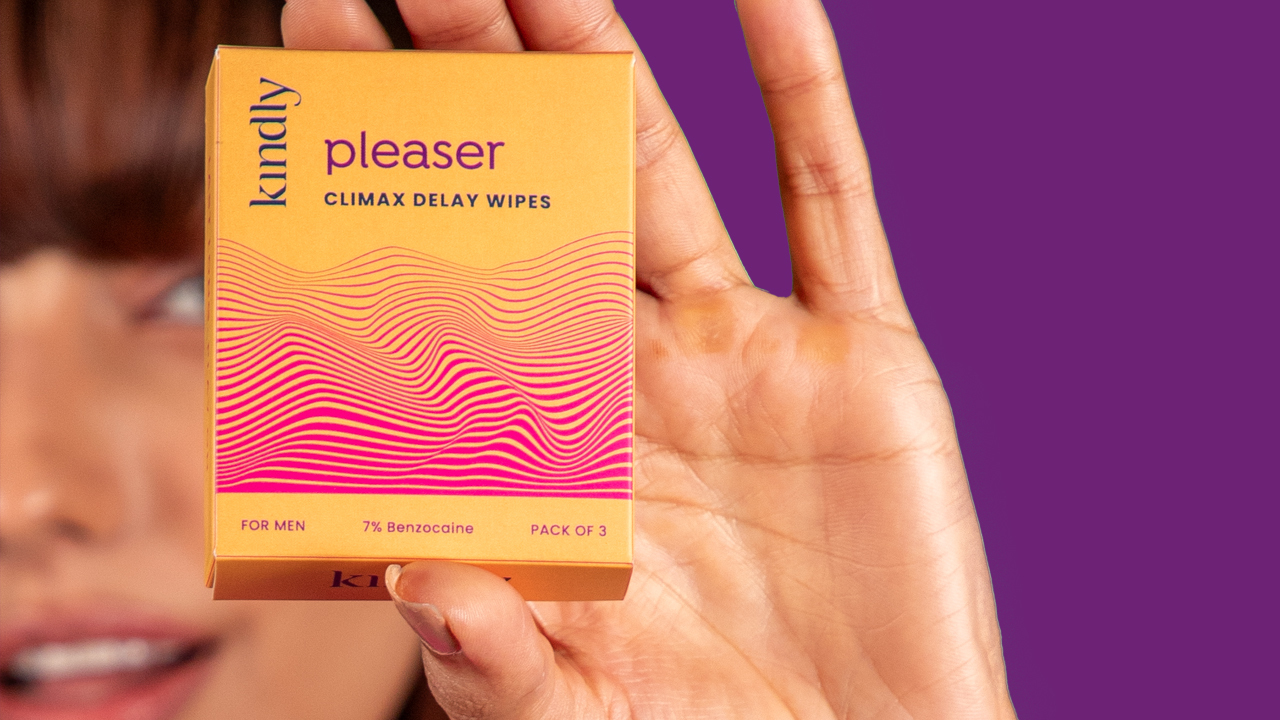 Why Choose Pleaser Climax Delay Wipes?
Wipes like Pleaser are infused with a numbing agent, Benzocaine, which helps desensitise the area and potentially prolong the time before ejaculation. Simply put, Climax Delay Wipes are one of the most easy and convenient solutions to get more playtime in bed. That's the reason Pleaser Climax Delay Wipes are the best option.
Additionally, Pleaser is driven by Honeycomb technology which helps retain formula so that none of it goes to waste during application to provide optimum results.
How to Use Climax Delay Wipes?
Using Climax Delay Wipes is a straightforward process.
Gently tear open the sachet

Unfold the wipe and apply the formula to the penis.

Gently rub the wipe to the tip and sides of the penis.

In a span of 2 minutes, you are good to go!
Sounds easy, right? Now, lasting 3x in bed will be as easy too!
]
Still unsure?
Well, Climax Pleaser Delay Wipes are
Alcohol free
Formulated by doctors
100% body safe
Odor free
Conclusion
Kindly Health giving away Pleaser at a special launch price at the moment to spread the word. With Pleaser Delay Wipes, intimacy is made easy in minutes. So, what are you waiting for? Add Kindly Pleaser Climax Delay Wipes to your intimacy toolkit and bid goodbye to quick climaxes. Now, Last Long, Play On.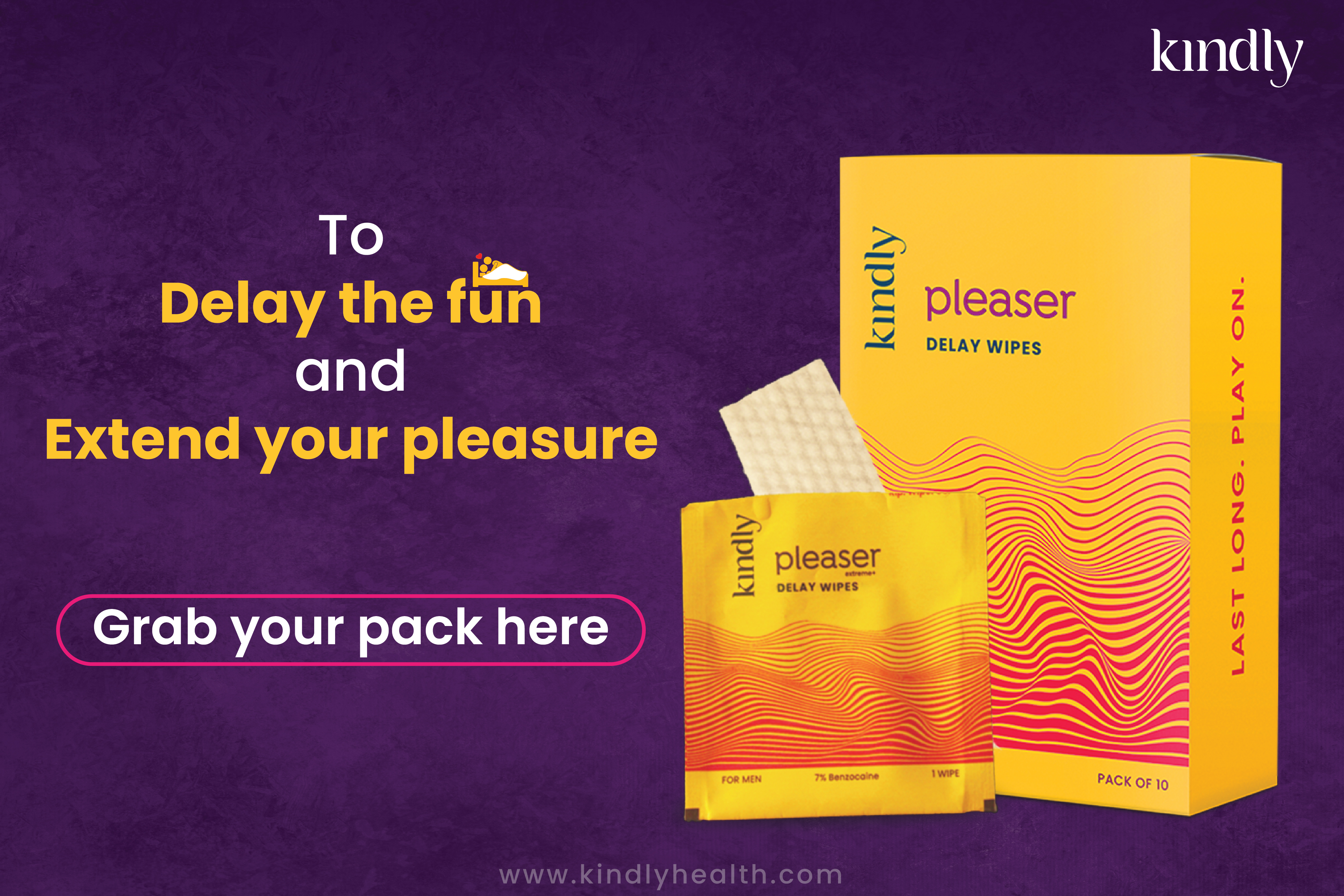 *https://pubmed.ncbi.nlm.nih.gov/16953247/
**https://metro.co.uk/2017/09/21/almost-80-of-women-dont-orgasm-from-penetrative-sex-6945941/